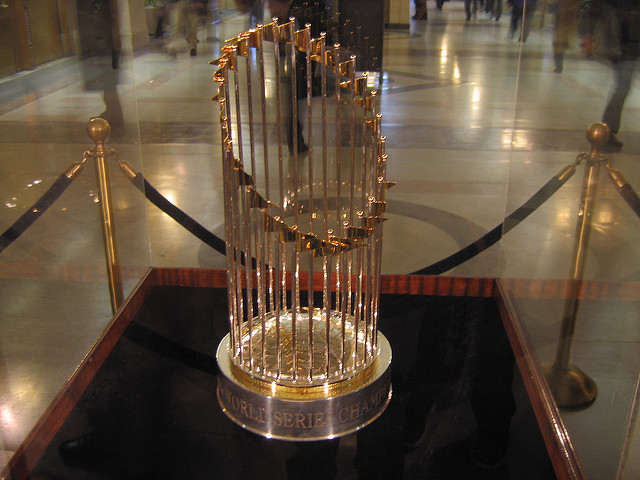 (Photo by Flickr User Eric)
"Get Ready, Get Ready, Get Ready……."
The Chicago Cubs' World Series trophy is hitting the road to a city near you!
In a news release, the team announced that the tour that began at Cubs Team Store on Michigan Avenue (last Friday, December 9th and at City Hall on Thursday, December 15th).
After that, the trophy will make stops throughout the state Illinois.
Among the cities the trophy will visit before Opening Day 2017 are Bloomington, Champaign, Freeport, Peoria, the Quad Cities, Rockford, and Springfield.
The trophy will visit South Bend, Indiana, as well as Des Moines, Iowa and other Iowa communities. It will also be taken to Mesa, Arizona in time for spring training.
Fans looking to see the trophy and take a picture with it can follow the tour on Twitter and Instagram (Cubs) by using the #CubsTrophyTour hashtag.