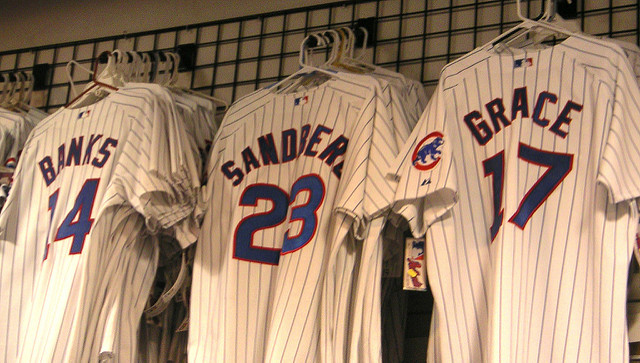 (Photo By Flickr User eric molina)
The FBI has a suggestion and warning for anyone looking to buy the perfect holiday gift for their favorite Cubs' fan: Be careful!
According to WAND-TV (wandtv.com), the FBI says in a news release that counterfeiters just might be getting ready to take advantage of the skyrocketing demand for Cubs jerseys, hats, baseballs, T-shirts and autographs since the team won the World Series.
The FBI also says people should research carefully what they are looking to buy by comparing those items with similar items they know are authentic. That means comparing the players' autographs they are thinking about buying with photographs of those players' autographs.
Prospective buyers should do the same kind of thing for items such as with game-used jerseys and pay special attention to stitching patterns on authentic jerseys with those that are for sale.