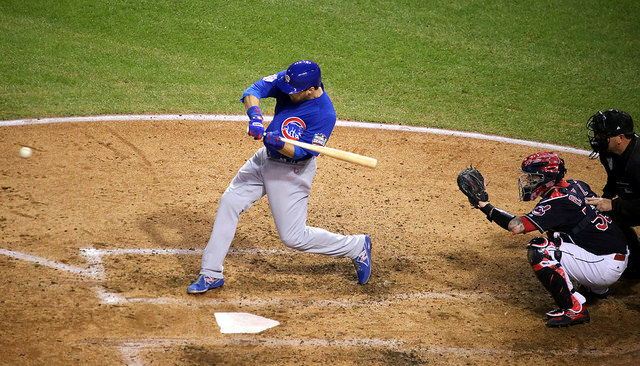 (Photo By Flickr User Arturo Pardavila III)
Eureka, IL native and MLB All-Star Ben Zobrist, was named World Series MVP on Wednesday night after the Cubs' historic win.
According to cinewsnow.com and mlb.com, the Chicago Cubs won 8-7 over the Cleveland Indians in the 10th inning, ending a 108-year long World Series drought.
Zobrist delivered a tiebreaking double in the top of the 10th inning off of Indians pitcher Brian Shaw.
This is Zobrist's second World Series win in a row. He was also part of the winning Kansas City Royals in 2015 before coming to the Cubs as a free agent.