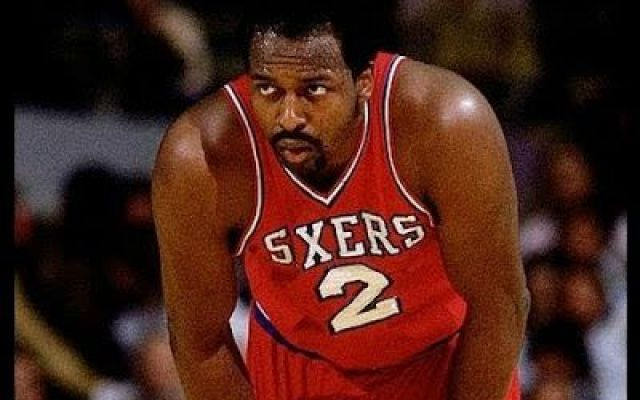 (Photo By Flickr User Basket Streaming)
The "Chairman Of The Boards" and NBA All-Star Legend Moses Malone, has passed away.
The cause of Malone's death wasn't released immediately, but league statements suggested it was unexpected.
Moses Eugene Malone, was born on March 23, 1955, in Petersburg, VA, He was selected by the Utah Stars in the third round of the 1974 draft. He also played for St. Louis before being selected in the ABA dispersal draft by Portland, which traded him to the Buffalo Braves.
Malone would go on to play for the Houston Rockets, Philadelphia 76ers, Washington Bullets (Wizards), Atlanta Hawks, Milwaukee Bucks, back to Philadelphia again, and eventually San Antonio Spurs, ending his 21-year NBA career in the 1994-1995 season.
According to HBCUSports.com and The Associated Press, the 6'10" center who was the first to make the leap right from high school to the pros, Malone is the NBA's career leader in offensive rebounds and led the league in rebounds per game for five straight seasons from 1980-1985.
Malone led the 76ers to the 1983 NBA championship team, and the club said he will "forever be remembered as a genuine icon and pillar of the most storied era in the history of Philadelphia 76ers basketball."
That was Malone's lone title, helping Julius Erving and the 76ers get to the top in his first season after arriving in a trade with Houston. He won his third MVP award that season and made his famed "Fo', Fo', Fo'," prediction that the Sixers would win all their playoff series in four-game sweeps.
Malone wasn't far off; The Sixers lost just one game in that postseason before sweeping the Lakers in the NBA Finals, with Malone winning the finals MVP award after averaging 26 points in that postseason.
A few basketball friends and foes had a lot to say on his passing:
Hall of Famer Charles Barkley said,
"The man I called 'Dad' passed today. Words can't explain my sadness; I will never know why a Hall of Famer took a fat, lazy kid from Auburn and treated him like a son and got him in shape and made him a player.
Every time I saw him I called him 'Dad.' I hope he knew how much I appreciated and loved him."
Atlanta Hawks Hall of Famer Dominique Wilkins said.
"Even before we played together, he was one of the first greats who truly mentored me and showed me how to be a professional. I never saw anyone work harder than Moses and away from basketball, he was just as kind and thoughtful."
Houston Rockets owners Leslie Alexander said,
"Everyone in the organization is deeply saddened by the passing of Moses Malone. Moses was a true gentleman and one of the great Rockets, and greatest NBA players of all time. He will be forever missed. Our deepest condolences go out to his family and friends."
76ers CEO Scott O'Neil said,
"No one person has ever conveyed more with so few words — including three of the most iconic in this city's history. His generosity, towering personality and incomparable sense of humor will truly be missed."
Malone was a 12-time All-Star, 3-time MVP, and chosen as one of the league's 50 greatest players. He finished his NBA career with 20.6 points per game and was a four-time selection to the All-NBA first team.
The "Chairman Of The Boards" and NBA Legend Moses Malone, dead at 60.